THE HEADS OF THE TRANSPORT DEPARTMENTS OF TURKMENISTAN, AZERBAIJAN AND TURKIYE MET IN AVAZA
On December 13, 2022, a meeting was held between the heads of the transport departments of Turkmenistan, the Republic of Azerbaijan and the Republic of Turkiye.
Taking an active position in matters of international cooperation, neutral Turkmenistan puts forward specific initiatives to form an extensive transport infrastructure and, together with foreign partners, successfully implements major projects in this direction.
As part of the exchange of views on the further development of productive cooperation on the formation of a modern infrastructure for sea, road and rail transportation of passengers and goods, the meeting participants noted that our countries have a huge potential in the transport field, which they strive to realize together, with maximum impact in order to maintain a sustainable economic growth, improving the well-being of the three peoples and strengthening international trade ties.
Expressing support for the initiatives put forward by President Serdar Berdimuhamedov to create a transport and communication system and new transport corridors that are in demand by the time, the Azerbaijani and Turkish partners expressed their interest in continuing a productive dialogue built on an equal and long-term basis.
The topics of a thorough discussion were the adoption of joint measures for the development of rail transportation by the relevant organizations of the three countries and the development of a draft Agreement on the creation of a flexible system of competitive tariffs and conditions for the implementation of rail transport.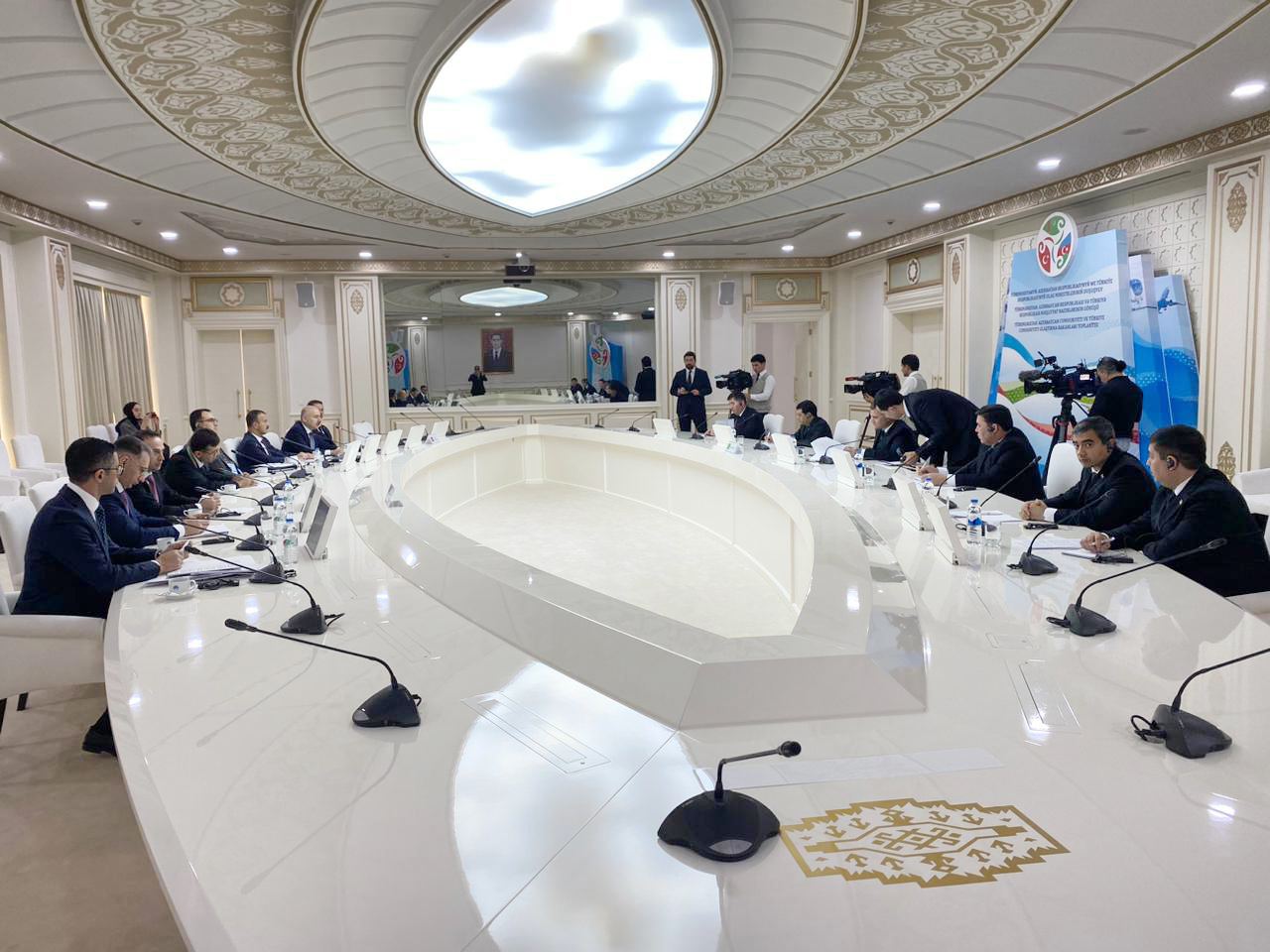 The issues of harmonization and the formation of favorable opportunities for road carriers, in particular, the development of mechanisms for issuing visa procedures, were also considered.
In order to develop container transportation by rail, road and sea, the interaction of the profile structures of the three countries to develop uniform rules for the implementation of the necessary procedures and optimization of tariff rates was discussed.
Summing up, the parties stated that a lot of preparatory work had been carried out in almost all key areas of cooperation. The importance of completing internal procedures for the implementation of the tasks outlined for the mutually beneficial cooperation of Turkmenistan, Azerbaijan and Turkiye in the field of transport was noted.